Display all pictures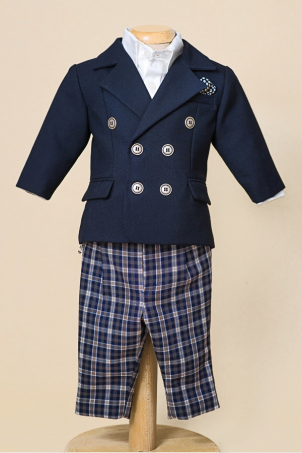 +
Sir James - Elegant suit for boys and toddlers
Story line
Details
Fabric care
It takes a lot to be entitled "Sir", but every big step starts with an inch. We took inches of the finest cloth and made an elegant yet modern suit for baby James, hopping  that one day he will conquer the queen's heart. "Maggic in the Attic" collection.
Your baby's initials can be be embroidered on the shirt.
Colors: navy blue, ivory, dark red and cream.
Suit components: shirt with body (for 0-1 year sizes), pants and jacket.
Composition: 
- wool, polyester, viscose, cotton; 
- jacket lining: viscose;
- pants lining: cotton.