Display all pictures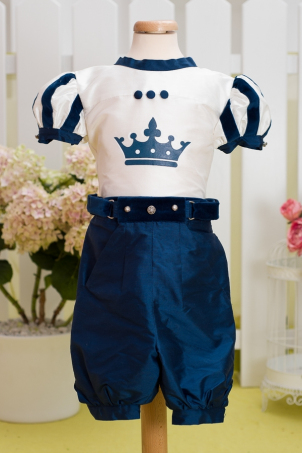 +
Baby King - Boy Hand Painted Suit
Story line
Details
Fabric care
If you want, we can paint other images on the shirt.
The painting is made by the illustrator Alexandra Mudrac.
This product has matching baptism trousseau.
Color: ivory and navy blue.
Suit components: shirt and 3/4 trousers.
Composition: shantung silk, cotton;
- lining:  cotton.
The colors utilized for painting the dress are special fabric paints and doesn't affect the baby's skin.