Display all pictures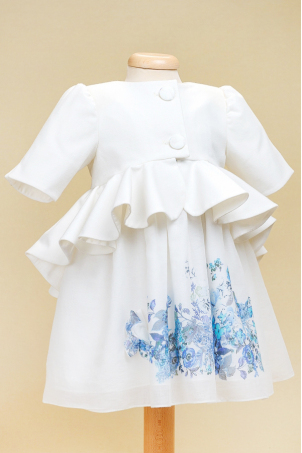 +
Alessia - short summer coat for girls
Story line
Details
Fabric care
Short coat with midi lenght sleeves and a beautiful gradual ruffle that gives the ideea of a trail.
Depending on size, the coat can have 2 or 3 buttons, and you can also send us a message with the color you want. If not, they will be ivory. 
Color: ivory
Composition:
- wool, poliester, silk;
- linning: cotton.