Display all pictures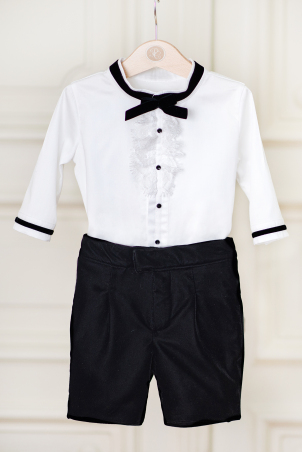 +
The Little Aristocrat- baby boy two piece elegant costume
Story line
Details
Fabric care
For the little baby boy aristocrats, we designed a lovely shirt with velvet details and a jabot  made from a fine Solstiss lace and soft velvet pair of pants. For a chic look, you can match this baby suit with a white pair of socks and some black shoes.
Color: ivory and ocher
Costume components: shirt with body (for 0-1 year sizes) and bow tie, short pants.
Composition: cotton, linen