Display all pictures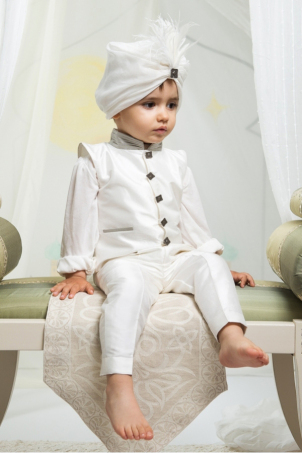 +
Prince Ali Boy Suit
Story line
Details
Fabric care
Have you ever seen Prince Ali? He is wearing European style clothes, but with oriental touches, which makes him to be admired wherever he goes. We heard the prince is preparing a big party! ;) By changing the color, the silver details will be golden, the shape of the buttons may be different.
Suit components: trousers, shirt and vest.
On demand, the shirt can have short sleeves and the trousers can become shorts.
Color: ivory and light gray
If you want another color combination, don't hesitate to contact us.
Composition: shantung silk.
- lining and shirt: cotton.