Display all pictures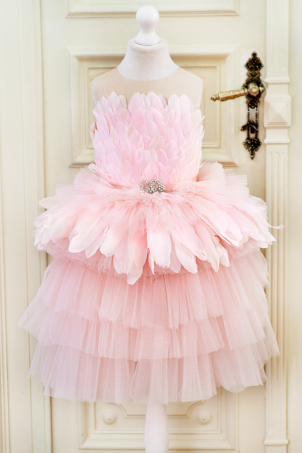 +
Clarisse - Tutu pink feathers dress with rhinestones
Story line
Details
Fabric care
This extraordinary dress is a captivating blend of feathers and tulle, a true masterpiece of beauty. The bodice is adorned with delicate layers of feathers, creating a soft and airy texture.
The skirt of the dress, is made from a breathtaking cascade of feathers and delicate pink tulle. The feathers sway with a graceful fluidity, lending the dress an enchanting, almost mesmerizing air.
Colors: nude, soft pink
Composition:
- natural feathers and polyester tulle;
- cotton lining.