Display all pictures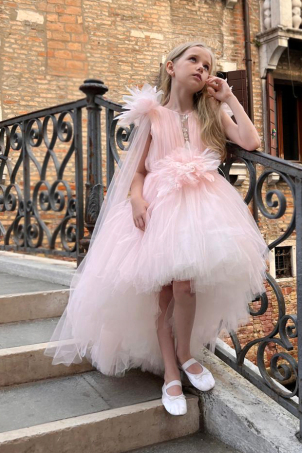 +
Azalea - Spectacular pink train dress with handcrafted flowers
Story line
Details
Fabric care
The pink tutu dress adorned with tulle flowers is an enchanting sight to behold. The soft, blush-colored fabric cascades down in delicate layers, creating a whimsical and ethereal look. The tulle and feathers flowers, meticulously placed, add a touch of elegance and playfulness to the dress.
With every movement, the tulle flowers seem to come alive, adding a sense of magic and grace to the outfit.
Color: light pink, ivory.
Composition: polyester
- lining: cotton.