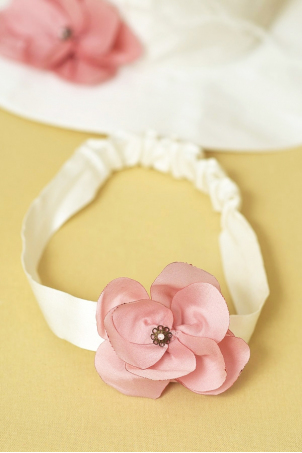 +
Rose Headband
Story line
Details
Fabric care
Ivory headband, decorated with an handmade flower. Collection "Flower Garden".
For measures up to two years, the headband will be made on fabric with elastic band in the back; for measures 3 -12 years will be done on normal plastic headband covered in fabric, universal measure. Upon request, you can choose any of the two options, regardless of size (age).
Colors: ivory and pink;
Composition: 
- shantung silk.