Display all pictures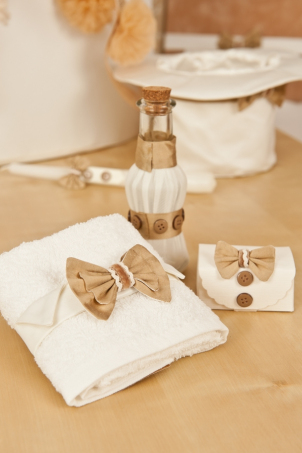 +
Little Gentleman Trousseau - Christening Priest Set
Story line
Details
Fabric care
Priest set from Petite Coco, compounding: priest small towel and soap, and christm (myrrh) bottle, being a reminder of the little gentleman that's being christened.
The towel can be embroidered with your baby's name. At the moment, the soap box is no longer available, the soap it will be in a taffeta bag decorated with a bow tie and buttons.
Dimension:
- towel: 50 x 30 cm;
- bottle: 15 x 5 cm.
Color: ivory and cream.