Display all pictures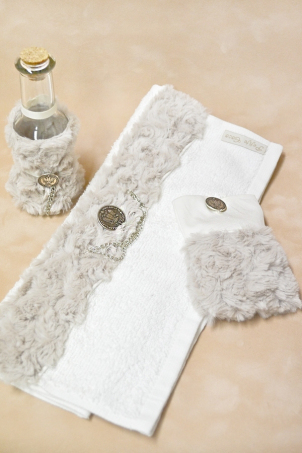 +
Tzarevich Trousseau - Christening Priest Set
Story line
Details
Fabric care
Christening set for the priest, in pretty ivory and light gray colors, matching the "Tzarevich" trousseau.
Set components: priest towel and soap, chrism (myrrh) bottle. The towel can be embroidered with the baby's name.


The color of the fur will be the same as the one from the suit.
Dimension:
- towel: 51 x 30 cm.
- bottle: 13 x 5 cm.