Display all pictures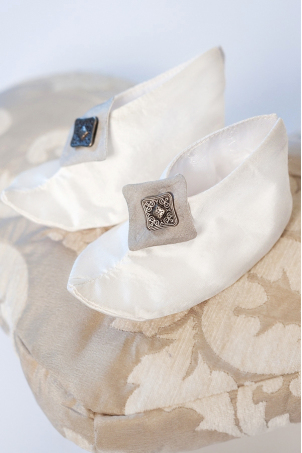 +
Prince Ali Boy Bootees
Story line
Details
Fabric care
Elegant bootees for baby boys, with an oriental design, which can be perfectly matched with the "Prince Ali" suit, from the "Scheherazade's Stories" collection. By changing the color, the details of the silver will be golden, the shape of the buttons may be different.
Color: ivory and light gray.
Changing the color infer the gray square will be the selected color. If you want another color combination, don't hesitate to contact us.
Composition: shantung silk.
- lining: cotton.