Display all pictures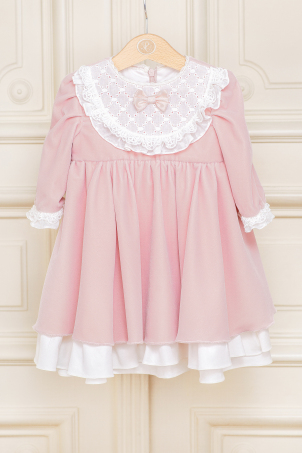 +
Odesa - Elegant pink velvet dress for girls, with ivory lace details
Story line
Details
Fabric care
Girls' dress made of beutiful colored velvet with lace plastrona and cuffs and ivory petticoat, wonderful for any event in the cold season. A model that brings a bit of magic in the eyes of the little ones, suitable to be given as a gift or as an outfit for a birthday party.
Color: dusty pink, ivory.
Composition:
- rayon velvet, cotton;
- cotton lining.